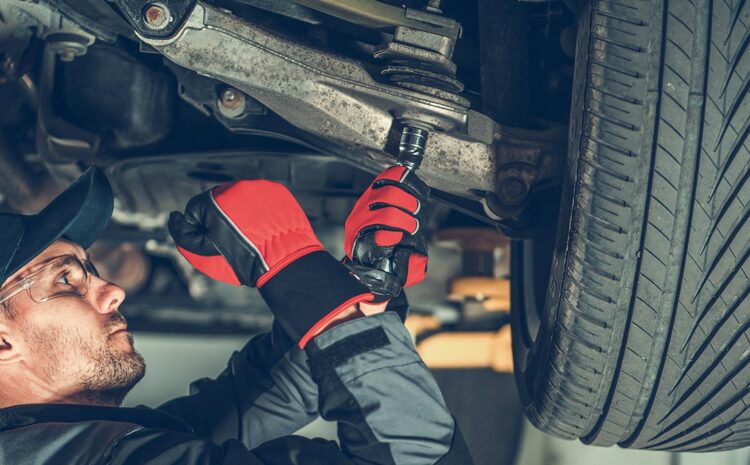 5 Signs Your Car Needs a Suspension Repair
The suspension carries the full weight of your car and can make your driving experience a smooth ride. When the suspension wears out, it can affect your ability to control the vehicle, specifically when stopping and turning. It can also affect the performance of the car at different speeds. Issues are common in the suspension. However, this does not mean that you should ignore the suspension issues.
Below we list some common signs that tell you it's time for your car suspension repair and to visit an auto garage.
Difficult Steering
If your car becomes difficult to steer, especially at low speeds, something may be wrong with the suspension. Steering and suspension are linked with each other, which means both rely on each other to perform better. If you notice that your steering is resisting or loose, it's time to have it checked out at an auto repair workshop.
Your Car is Drifting/Pulling to the Side
This is a common problem that should be repaired.However, this issue is not only associated with your suspension system – this could be due to a lack of tire pressure in one or more of your tires.
If the tires are not causing the problem, then it may be the steering, brakes, and suspension. Furthermore, your suspension may cause it – specifically a damaged or broken control arm, tie rod, and spring.
Uneven Tire Treads
Tires can be a major factor in how well your car performs while driving. Take a close look at your tire and if you notice that the tread is unevenly worn down with bald spots, or any indication that the suspension is not holding the car evenly, there could be uneven amounts of pressure on your tires. There might be a need to replace car tires.
Car is not Balanced
In many situations, a bad suspension system causes the car to sit down or dive into the nose. A blown spring can be an important part to put stress on. The end result car is not balanced. If your car nose dives, leans back, or rolls, you should inspect car shock absorbers and struts, and change them if necessary. Your car mechanic might also recommend wheel balancing and wheel alignment.
Car Rides Rough
There are a lot of common reasons why your car may not drive smoothly. However, tires and suspension are the major things that come to mind when a ride becomes bumpy or unpleasant. The simplest way to check is to do the "bounce test"- when your car is parked, put all of your weight on its front end. If it bounces up and down more than twice, the shocks and struts might need to be replaced. The suspension of your car should be fine if you want to drive the car safely and smoothly. If you notice any of the above symptoms, do not hesitate to call Nippon Auto Repair .